FLORENCE GUNDERSON KLINGENSMITH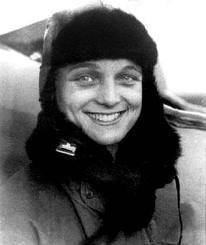 American aviator of the Golden Age of Air Racing. Founding member of the Ninety-Nines, a women's pilot group. One of the first women to participate in air races. She died in an accident during the Frank Phillips Trophy Race at the 1933 International Air Races in Chicago, Illinois. She attended Moorhead High School.

Brief Bio
Burial
Fargo InForum. Enter Klingensmith in the Search Box for several articles on Florence.